Peter Kerr AM LLB, MAppFin
Peter is an experienced commercial lawyer and non-executive director. He is a consultant at National law firm Thomson Geer, a board member of PAN-Tribal Asset Management and Cronulla RSL Memorial Club. He holds Australian National appointments as a Member of the National Sports Tribunal and of a constituent committee of the Australian Health Practitioner Regulation Agency. He holds NSW State appointments as a Member of the Combat Sports Authority of NSW and the Hungry Point Land Manager. He previously was a Board Member of the Cronulla Sharks NRL Club, the Australian Kookaburra Kids Foundation, Sport Knowledge Australia and a Community Member of the Physiotherapy Board of Australia. He represented Australia in the National Men's Water Polo Team and was President of Water Polo Australia for many years. He was honoured to give the Judge's Oath at the Opening Ceremony of the Sydney 2000 Olympic Games. He has been a member of the FINA Doping Panel since 2000 and in 2018 was appointed as the Oceania Member of the Independent Ethics Commission of the Association of National Olympic Committees. He is a Member of the Order of Australia and the recipient of the Australian Sports Medal.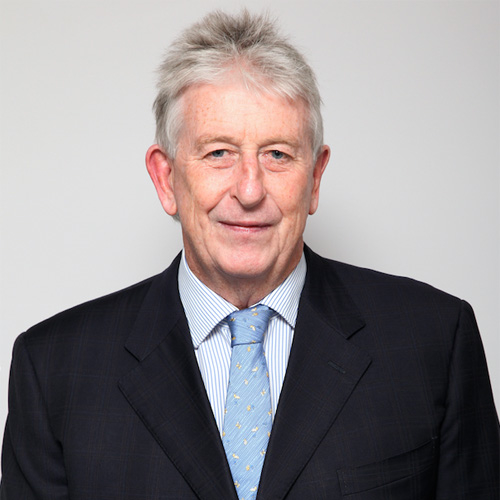 Garret Keta Leahy
Garret is a Papuan New Guinean citizen from Mount Hagen, Western Highlands Province and is the son of the late George Leahy, founder of Oilmin. Educated at Downlands College in Toowoomba, Australia, Garret graduated in 2003 and spent the following years developing his skill set and broadening his knowledge and experience to better his chances at earning a position in his father's business. After completing courses in Chainsaw Operations (Harvesting and Haulage), Civil Construction Plant Operations, High Risk Work and Transport and Logistics (Warehousing and Storage), Garret began his career in PNG as a Plantation Manager and Cocoa buyer at Cocoa and Copra Plantation & Factory in Saidor, Rai Coast, Madang. He then went on to Belik Plantation in Kavieng working as a Sawmill Manager and Chainsaw Operator. Following this, Garret joined Cisco Holloman as the Community Affairs Manager working on a LNG project based in Hela Province. In 2013, he secured a position as Assistant Manager for PNG Tropical Wood Products, a subsidiary of Oilmin. Later that year, Garret joined Oilmin Field Services as a Junior Field Manager and has since worked in several roles within the organisation including Bridging and Line Preparation Manager, HSE Manager, Camp Construction Manager and Rig Pad Construction Early Works Manager. Garret is currently based at the Mount Hagen Office as the Operations Manager. Since his father's passing in 2015, Garret has been on the Board of Directors representing the shareholders of Oilmin, his siblings, Dylan Leahy, Declan Leahy, Emily Leahy, Georgina Leahy and Douglas Leahy.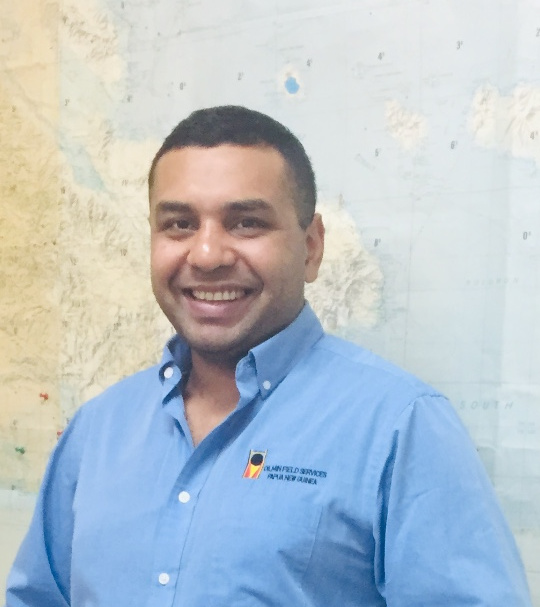 Declan Leahy
Declan Leahy is a highly skilled and accomplished professional in Operations and Logistics with extensive experience in the construction and resources industries. Declan's career began during his secondary schooling at Downlands College in Toowoomba, Australia, where he pursued his passion for boiler making through a school-based apprenticeship. He then expanded his career in boiler making, becoming well-versed in this trade through the completion of significant client contracts in Australia and overseas countries, including Papua New Guinea. Since joining Oilmin Field Services in 2014, Declan has held various Field Management roles within the company, where he demonstrated exceptional leadership, a commitment to safety, and a passion for delivering results. Declan is currently a Project Manager at OM Holdings, where he is responsible for overseeing the planning, implementation, and tracking of projects from inception to completion. His crucial role in managing the company's Operations for projects showcases his dedication to his work, extensive knowledge of the industry, and ability to lead teams effectively. As an employee, director, and shareholder of OM Holdings, Declan's passion and ongoing commitment makes him invaluable to the business. He is highly respected in the industry for his integrity, work ethic, and commitment to excellence, and he continues to be an asset to OM Holdings and the broader industry.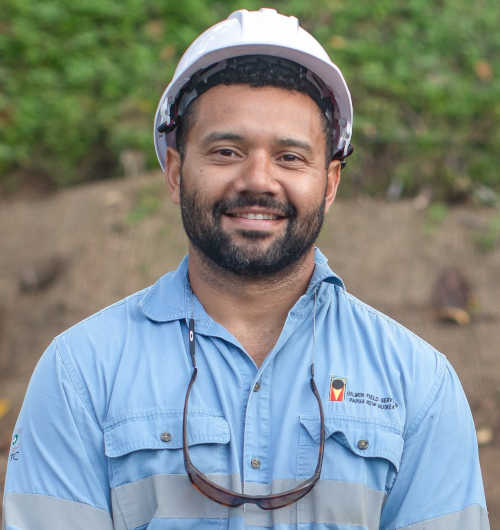 Georgina Leahy
Georgina Leahy is the latest addition to the Board of Directors. Georgina has extensive financial knowledge with over 6 years of experience in the Security Industry in Australia. She has a strong academic background, holding a bachelors degree in Business from the Queensland University of Technology and later completing post-graduate studies in Professional Accounting at both the Queensland University of Technology and Deakin University. Additionally, Georgina has completed post graduate studies in Management and Leadership, further expanding her expertise in managing teams and driving successful outcomes. Throughout Georgina's career, she has demonstrated a strong commitment to ongoing professional development, having completed a variety of courses to stay up to date with the latest industry trends and best practices. In addition to her academic qualifications and professional development, Georgina has a wealth of practical experience in corporate governance and strategic planning. With a passion for excellence, Georgina has consistently demonstrated her ability to apply her knowledge and skills to the various accounting and financial challenges encountered in the Security Industry. As a director, Georgina brings a wealth of experience in financial management, accounting, and team leadership. Georgina's dedication to maintain quality standards, coupled with her ability to adapt to changing circumstances, makes her an asset to any organization. Together with siblings Garret and Declan Leahy, Georgina intends to support and promote the already strong foundation Oilmin has already built over the last 30 years as both a Shareholder and Director of OM Holdings Ltd.